Welcome to the web site of the systems-support group of the Department of Computing Science
These pages contain descriptions of the departmental computer systems, as well as information regarding their use.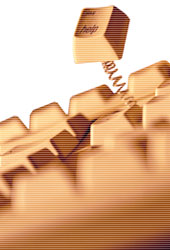 They are intended to be an information resource for all who use the computer systems of the department; faculty, staff, and students inclusive.
The contents of these pages are maintained by the computer-systems support group; that is, those who are responsible for the acquisition, installation, and maintenance of both the hardware and the software of the department.
The members of the computer-systems support group work together to create quality, functional computer systems. These systems are for you, the computer user, and to meet your needs requires cooperation. If you discover something which does not appear to function correctly, or behaves strangely, please inform someone in the systems group, as they are there to help you.
Quick intro [swe] how to use the systems can be found at this page.
You can use our webmail to read mail if you want, or setup your mail client.
Forward your @cs.umu.se email
To forward your email to some other email address - visit the webapps mail page.
Enable/Recover your CS account
If you do not know the username or password for your CS account you can recover it by logging in with your CAS-id at the webapps password page